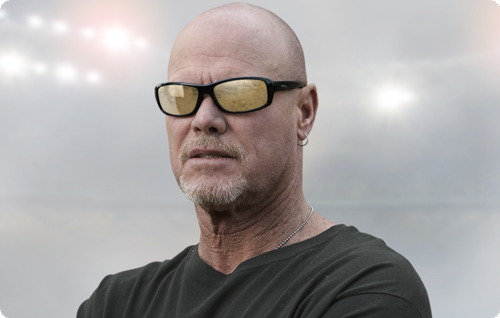 Jim McMahon
Jim McMahon is as well known for his on-the-field performance as he is for his off-field antics, including mooning sports writers and entering his first public event with the Bears holding a beer. He is best known at times for being the controversial Chicago Bear who clashed with his coach, Mike Ditka, and NFL commissioner Pete Rozelle. McMahon earned two Super Bowl rings in 15 pro seasons with seven teams, the first win with the Bears in Super Bowl XX where he was the starting quarterback, and the second with the Green Bay Packers in Super Bowl XXXI. He was also the star of the Bears' rap video, "The Super Bowl Shuffle," in which he proclaimed "I'm the punky QB known as McMahon."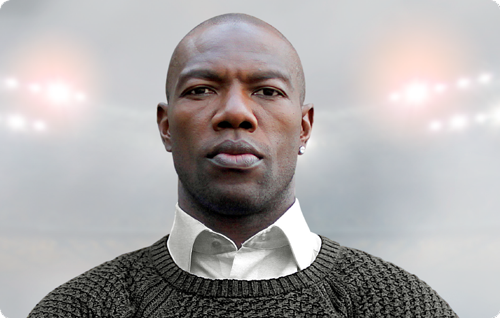 Terrell Owens*
NFL six-time Pro Bowler Terrell Owens is a man on a mission. His extraordinary skills on the gridiron raised the bar for wide receivers in the league. Owens is credited with being one of the most electrifying players to ever play the game, with 1,078 receptions, 15,935 yards, and 153 touchdowns. Owens has garnered countless awards and accolades including six Pro Bowl appearances, named Associated Press All-Pro five times and recorded five seasons with 13 or more touchdowns. Owens created a significant amount of controversy during his professional career, and also attracted attention for his flamboyant touchdown celebrations and rifts with teammates.
*Appearance begins Feb 8.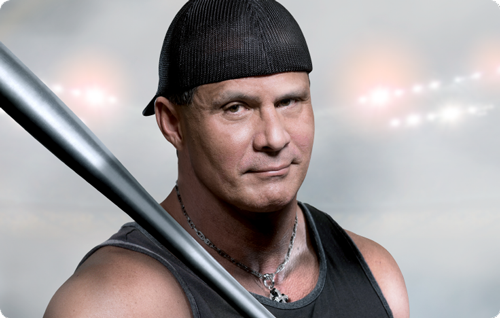 Jose Canseco
A two-time World Series champion, Jose Canseco is best known by millions of fans around the world as the "Godfather of Steroids." He spent 17 years in the Major Leagues "bashing" baseballs into the upper decks of stadiums and accomplished such impressive accolades as Rookie of the Year, American League MVP, six All Star Game appearances, 462 career homeruns. He is the inaugural member of the exclusive 40/40 club. As a controversial best-selling author, reality star, mixed martial arts enthusiast, competitive senior softball player, avid bowler, identical twin and golf ball smasher, you never know what the self-proclaimed "King of Twitter" will say or do next.
Jimmy King is most well-known for his time spent on the famed University of Michigan Wolverines Fab Five, considered by many to be "the greatest class ever recruited", as it was the first time all five starters were freshmen. King, along with Ray Jackson, Juwan Howard, Chris Webber and Jalen Rose, reached the 1992 and 1993 NCAA Men's Division I Basketball Championship games as freshmen and sophomores. However, most of their wins and both of their Final Four appearances were vacated due to some of the players accepting money and gifts, compromising their amateur status.